Welcome to the website of the
Navan & District Historical Society (N&DHS)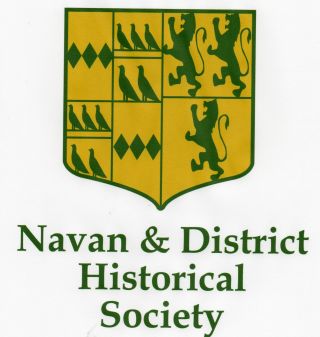 Founded in 2007 our main aim is to foster an interest in the local history of our area.
(you can see a more formal declaration of our aims in our Constitution under the
"

About Us

" tab.)
We hold meetings and excursions throughout the year, keeping them as informative and informal as we can, and urging our members to participate and enjoy themselves.
If you wish to learn more about us, why don't you

apply to join

us and enjoy meeting with
others  who
*****
We are delighted to announce that the 4th volume of our Journal
Navan - Its People and Its Past is now in the shops.
Limited edition hardback €25 and softback €15.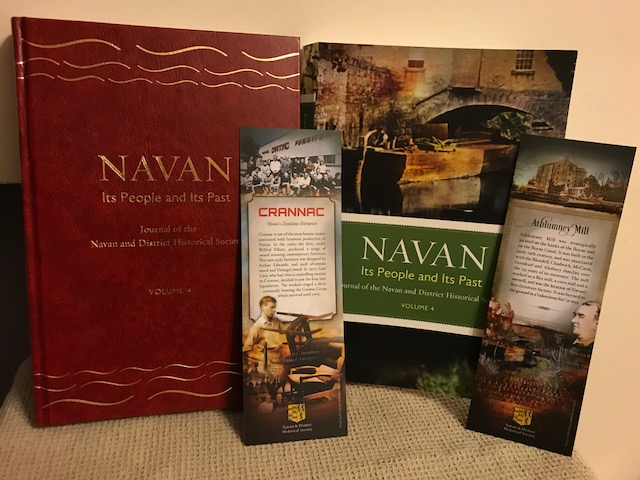 The journal is available in Tierneys and McAloons in Trimgate St., Fagans and Blackcastle P.O. in Blackcastle, Centra and Reillys in Abbeylands,  Jimmy Reilly in Brews Hill, Easons Navan Shopping Centre, the Parish Bookshop at St. Mary's,
John Smyth Academy St., Tara Bookshop, Navan Library,
and Supervalu in Johnstown.
Tierneys also have limited numbers of vol. 3.
There are literally only about 5 copies of vol 2. available in the town (Parish Bookshop & Jimmy Reilly Brews Hill)
Volume 1 is out of print, but has been uploaded to this website.
If you want to order Vol. 4 from us directly you can email us your address at history@navanhistory.ie and pay by PayPal, making payment to history@navanhistory.ie or phone 046 902 3257.
The book costs €15 and the p&p is €9 to Ireland; €10.50 to the UK; €14  to Europe and USA
Vol. 1 (published 2011) is out of print, but has been uploaded to this website.
***
All meetings unless otherwise stated, are held at 8pm in the
Columbanus House, Canon Row, Navan
Meetings are reserved for paid up members only ~ New members are always welcome
1 Mar. 2018  ~ Postponed due to the weather alerts
*
15 Mar. 2018   ~ Whatever happened to the Feis? – a social history of Feis na Mí
Fr. Séamus Heaney
This event is in conjunction with Navan Library during Seachtain na Gaeilge
Note location and time : 7.30 pm Navan Library
*
12 April 2018 ~ The Boyne from Trim to Slane  - Illustrated talk Anthony Holten &
Paschal Marry
*
May 2018  ~ (date to be confirmed) Follow up visit to Dowth Hall
*
17 June 2018 ~ Annual Outing: - A tour of Kilkenny City ~ John O'Grady (More details later)
*
18- 26 August 2018 - Heritage Week:
Photographic Exhibition of Old Navan from the NLI Collection, Venue: The Solstice Navan Exhibition compiled by Clare Ryan
&
Sunday 26 Aug 2018 ~ 3pm The History of St. Mary's Church of Ireland by Bob Dier
Venue: St. Mary's Church of Ireland
*

20 Sept 2018  - The Gerrards of Gibbstown ~ Jimmy Caffrey
*
11 Oct. 2018 ~ What it says in the Papers - newspaper Reports from Navan from the
1880s and '90s ~ Kevin Mallon
*
15 Nov. 2018 - Navan's World War 1 Experience ~ Ethna Cantwell
*

10 Jan 2019 ~ AGM followed by Powerpoint presentation of Old Photos by Vincent
Mulvany & Clare Ryan
***
A new publication was recently launched in the town
St. Mary's Church of Ireland Navan Bicentary, An Illustrated Guide, by Robert Dier
an excellent and highly recommended read: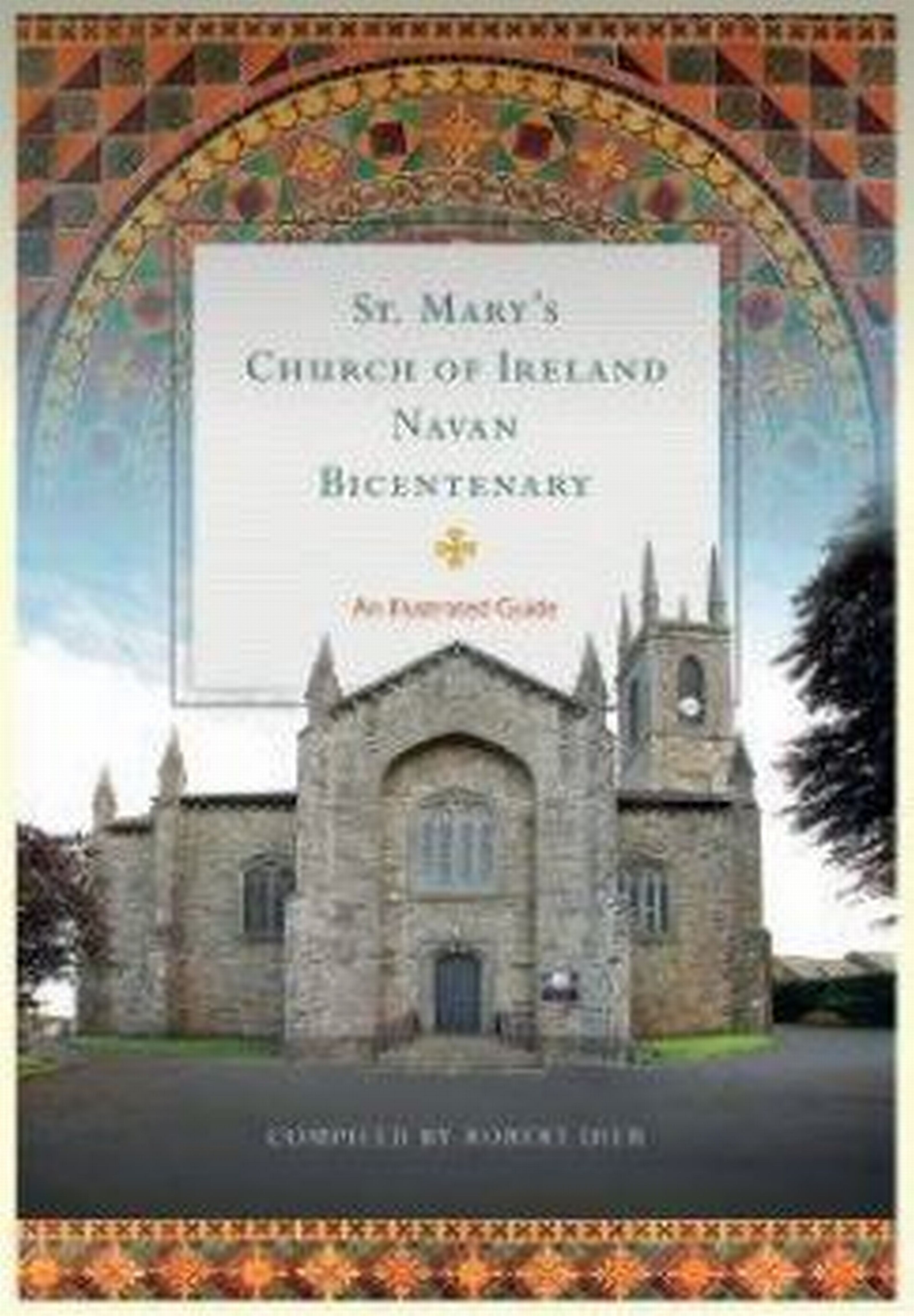 available to purchase in Tierney's News Agency, St.
Mary's Parish Bookshop, John McAloon's Centra, Blackcastle Post Office,
Connolly's Trimgate Street and Tara Bookshop
*****************************************