Welcome to the website of the
Navan & District Historical Society (N&DHS)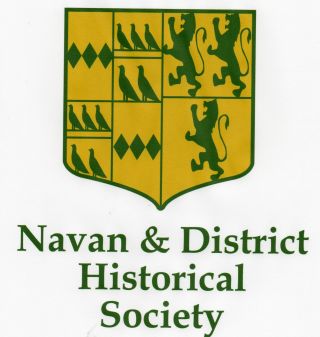 Founded in 2007 our main aim is to foster an interest in the local history of our area.
(you can see a more formal declaration of our aims in our Constitution under the
"

About Us

" tab.)
We hold meetings and excursions throughout the year, keeping them as informative and informal as we can, and urging our members to participate and enjoy themselves.
If you wish to learn more about us, why don't you

apply to join

us and enjoy meeting with
others  who
*****
Please Note that booking is essential for this event as numbers are strictly limited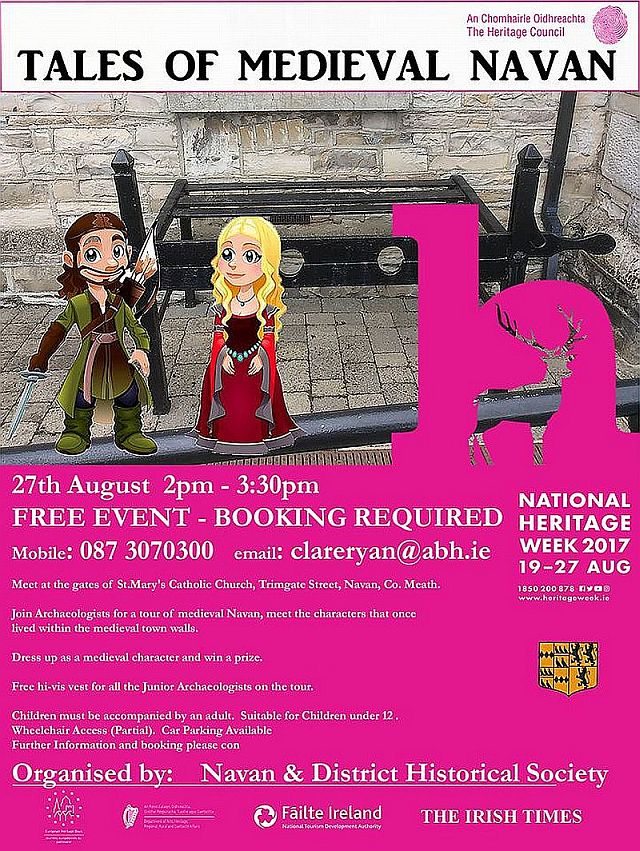 *****
Copies of our 3rd Journal (published 2015) can be found in Tierneys and Easons.
Some copies of Navan - Its People and Its Past 2 (published 2013) are still available [Tierneys].
Vol. 1 (published 2011) is out of print, but has been uploaded to this website.
***
All meetings unless otherwise stated, are held at 8pm in the
Columbanus House, Canon Row, Navan
16 Feb.  ~ The Story of Crannac - Noel French
*
9 Mar.   ~ Gibbstown - the Forgotten Gaeltacht 1937 -2017
Ciarán Mangan & Harry McGarry
This event is in conjunction with Navan Library to mark Seachtain na Gaeilge.
Note location and time : 7.30 pm Navan Library
*
20 April  ~ The Extraordinary Story of the Gibney Family and its Navan Connections
Mairéad Crinion
*
18 May   ~ Tour of Dowth Hall and Estate - a walk through time from Neolithic to modern times. The lands of Dowth represent a remarkably intact demesne landscape, mostly in the ownership of the Netterville family since the 14th century.
People who have booked please meet at 7:15 pm for tour at 7:30pm. See your emails for details.
*
18 June  ~ Annual Outing: - How the Republic Began - visiting the GPO, Moore St., Moore Lane (site of Pearse's surrender) Arbour Hill, Collins Barracks.
*
27 August - Tales of Medieval Navan - walk for under 12 year olds - Booking essential - Children must be accompanied by an parent/adult guardian (See above)
*

21 Sept  -  Remembering Francis Ledwidge on the centenary of his death.
Vincent Mulvaney and Richard Ball This is a strictly members only event
*
19 Oct.  Murder at Donaghmore and the Hanging of Joseph McManus
Peter Connell & Norman Dungan
*
23 Nov.  -  10th AGM followed by Powerpoint presentation of Old Photos
***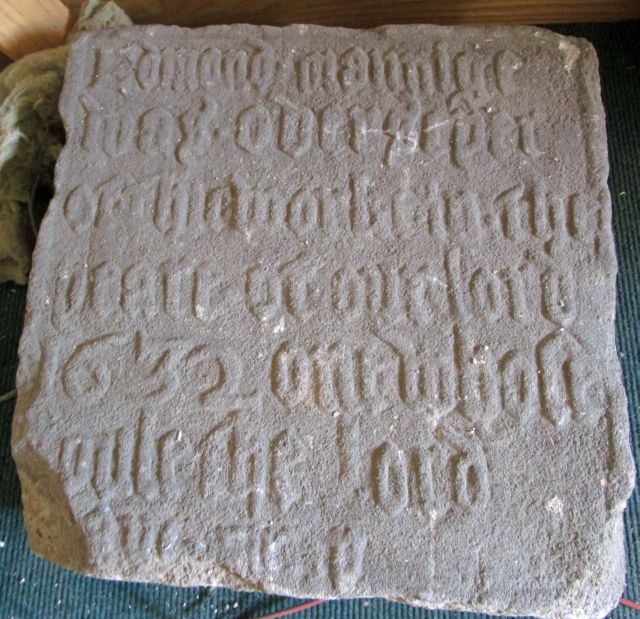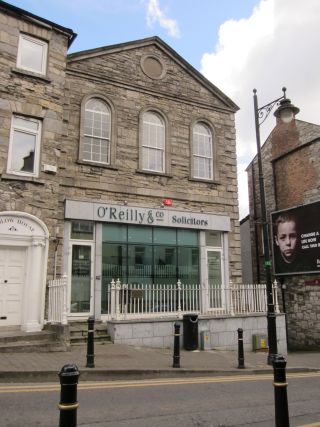 Above left is the 2nd oldest inscribed stone in Navan. I
was in the Tholsel (Toll House) or
House at the top of Ludlow St. "a low mean building" which was
The plaque says "Edward Mannige was overseer of this work in the year of Our Lord 1632. On whose soul the Lord have mercy." The Tholsel was the centre of the town's trade. The old Courthouse later stood on this site.(above right, photographed 2012).
The building is now occupied by "Boyne Dental" and the plaque is on display at the reception area.
Newsflash!
Wednesday 8th July 2015
Roman Catholic Parish microfilms held to the National Library are now available online.
This is a free service.
http://registers.nli.ie
*****************************************
Also: Meath Fieldnames -the interactive mapping system linked to this project, showing the field names gathered, is up and running and well worth checking out. So many fields have the family names associated with them. It is a great resource. Check it out here: