Welcome to the website of the
Navan & District Historical Society (N&DHS)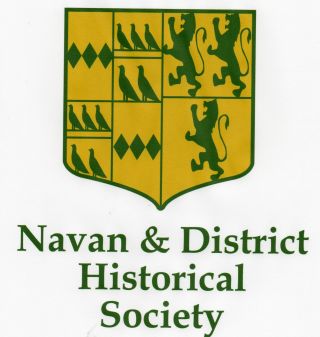 Founded in 2007 our main aim is to foster an interest in the local history of our area.
(you can see a more formal declaration of our aims in our Constitution under the
"

About Us

"
tab.
)
We hold meetings and excursions throughout the year, keeping them as informative and informal as we can, and urging our members to participate and enjoy themselves.
If you wish to learn more about us, why don't you apply to join us and enjoy meeting with
others who share your interest.
*******
Navan - Its People and Its Past, Vol. 6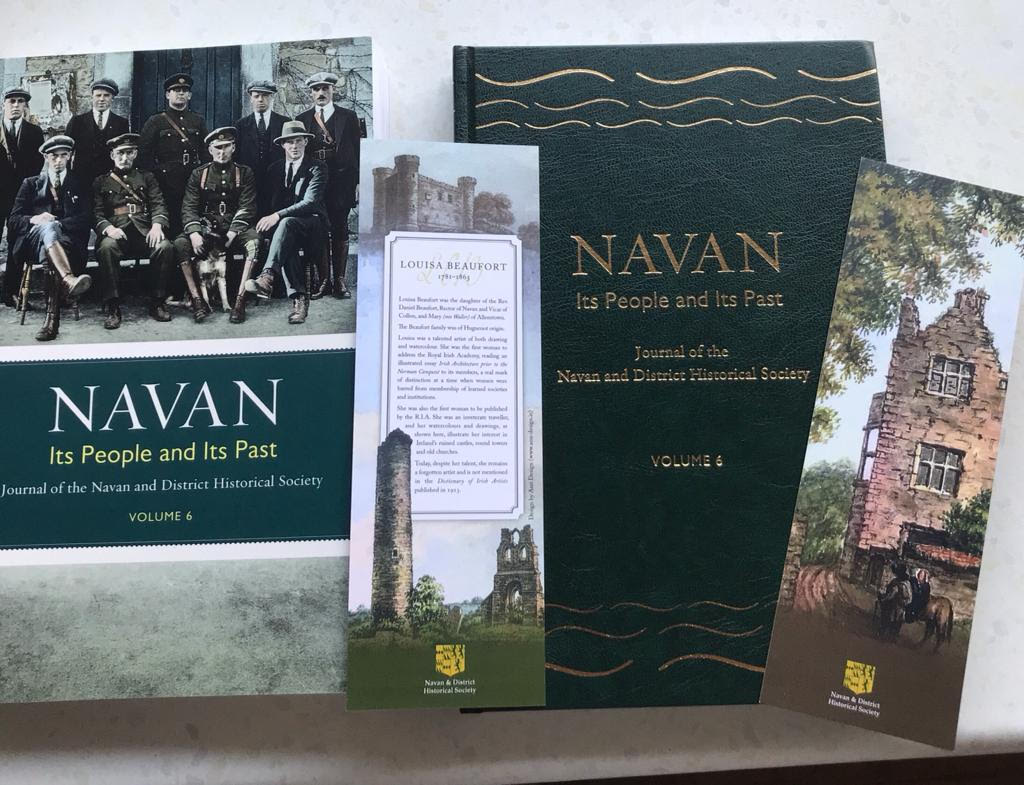 Is now in the shops €15 (softback) and €20 (hardback)
We have no more copies of Vol. 5 altho' there might be a few in the shops which stock our books.
*******
PROGRAMME 2022
All events are at 8pm in the Columbanus House Canon Row unless otherwise specified.
Feb.                -
March             -
7 April 2022 - AGM  at 8pm in the Columbanus House Canon Row
5 May 2022 - 'The British response to the War of Independence in Meath & its
impact on the people of the county' by Ultan Courtney.
25 June 2022  -  4pm - Event Postponed
August - Heritage Week –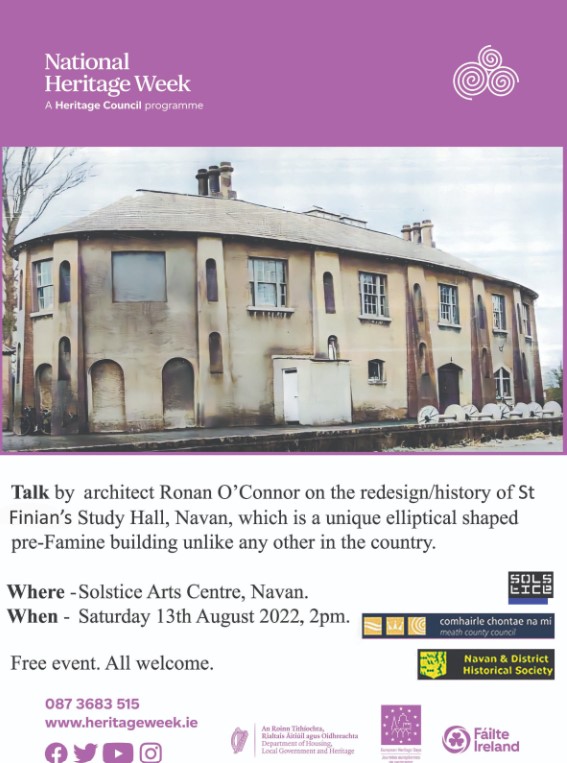 10 Sept. 2022 - BROWNSTOWN & REALTOGUE - (Sat, 10 Sept. at 3pm)
Paschal Marry will bring us on a journey rediscovering the low road between Navan and Drogheda, visiting Realtogue ringfort and Brownstown Cemetery. (Instructions emailed to members.)
20 Oct. 2022 - THE MURDER OF THOMAS HODGETT 1921. (Thurs, 20 Oct. 2022 at
8pm in the Columbanus House, Canon Row.)
Ultan Courtney will reveal the story of the murder Thomas Hodgett, Navan's postmaster and loyalist.  New evidence ties together his killing, and the murders and attempted murders of republicans, police and secret agents in the Meath, Louth and Dublin areas in 1920-21. Did the RIC conduct reprisal murders for the killings of their comrades by the IRA? Was he killed because of intelligence leaks in Navan PO, or because of a personal vendetta? Ultan Courtney presents the case for the prosecution.
17 Nov. 2022 - VIKINGS AT NAVAN. (Thurs, 17 Nov. 2022 at 8pm in the
Columbanus House, Canon Row.)
Clare Ryan will give us an illustrated talk on this lesser known aspect of Navan's history.
*******
If you are interested in buying any of our publications you will find them in
Tierneys of Trimgate St., Jimmy Reilly of Brews Hill, the Parish Bookshop in St. Mary's, etc.
or directly from us by post - for details contact us at: navanhistory@gmail.com
*******
St. Mary's Church of Ireland Navan Bicentary, An Illustrated Guide, celebrates the church's bi-centenary. The church is a treasure trove of history and is part of our rich local heritage.  Robert Dier's book marks the occasion with this beautiful publication full of colour and interest and a fitting tribute to the church and its history.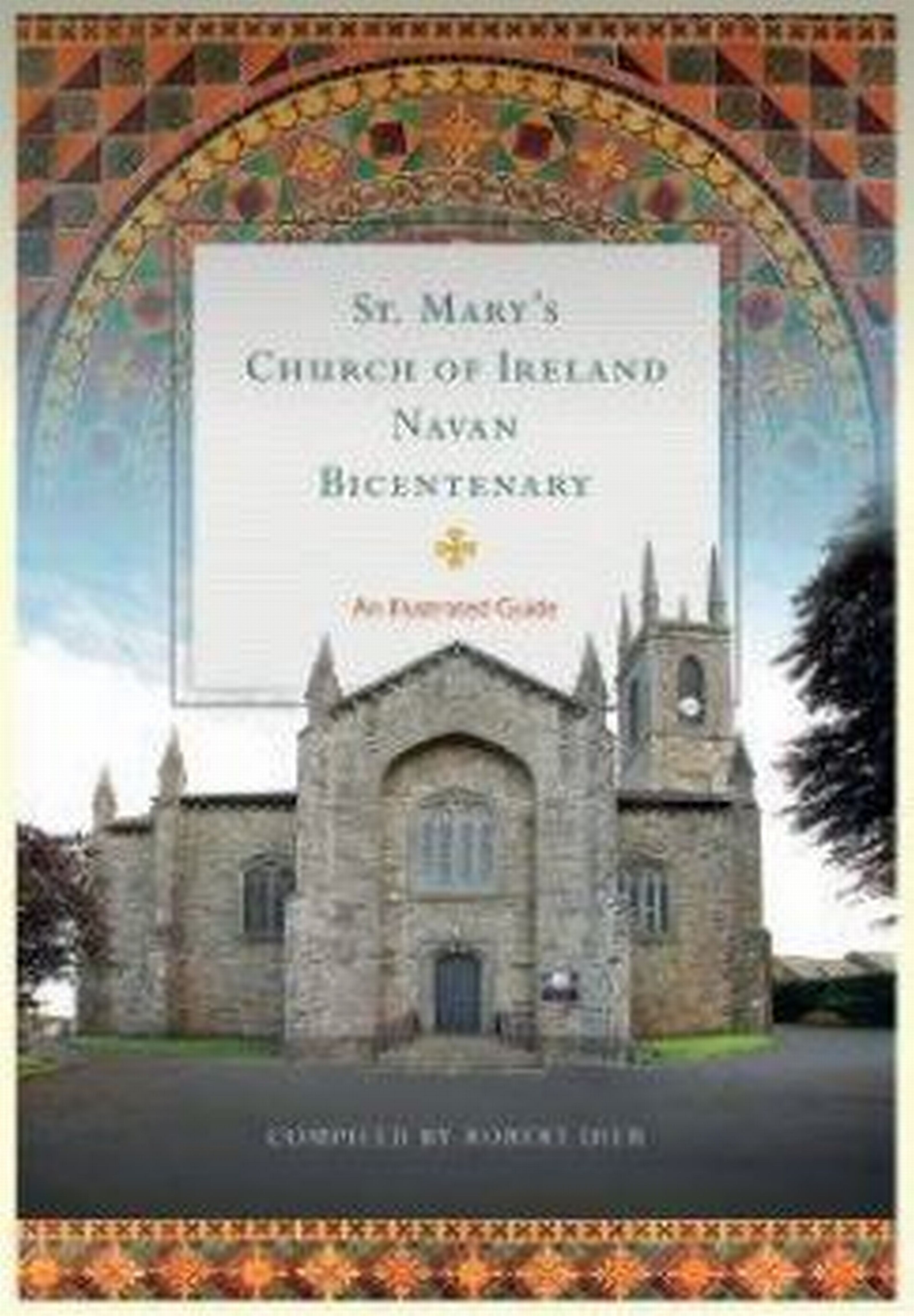 *******
They Shall Grow Not Old -
published to accompany the WW1 memorial erected June 2018 outside the old Town Hall, records the 138 men from Navan & District who did not return from the
Great War.
The book is availble in Tierneys, the Parish Bookshop, or contact us at navanhistory@gmail.com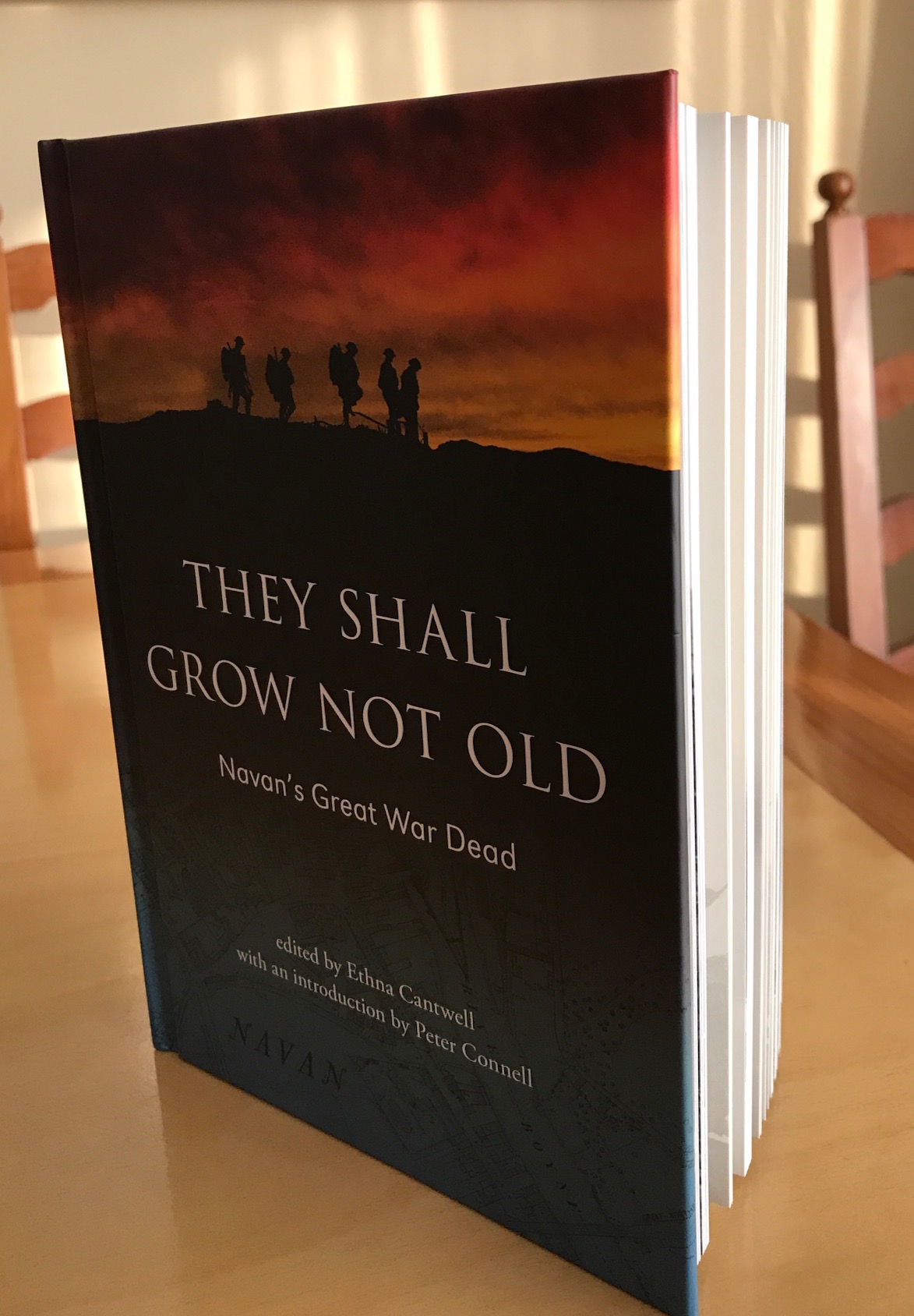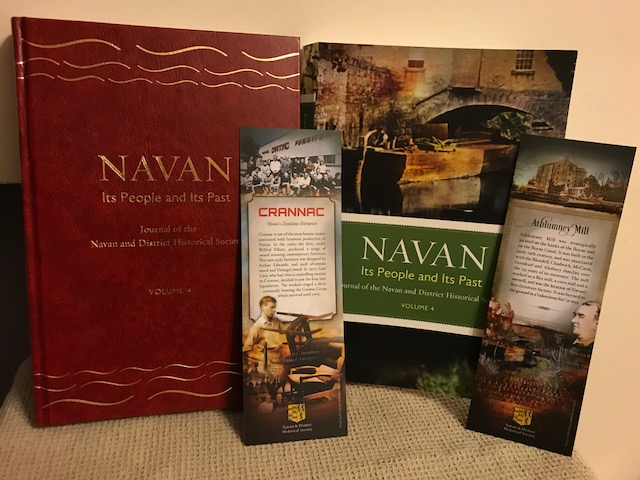 Our Journal Navan - Its People and Its Past, Vol. 4 is still available €15
Tierneys also have limited numbers of Vol. 3.
If you want to order any of the books shown above you can email us your address at navanhistory@gmail.com for costings of P&P.  We accept payment by cheque or by PayPal; making PayPal payments to history@navanhistory.ie (NOTE:

different email address

)
Both Vol. 1 (published 2011) and Vol. 2 (published 2013) are both out of print.  Volume 1 has been uploaded to this website.
Click link:
Navan - Its People and Its Past,
Vol.
1
to access it.