Welcome to the website of the
Navan & District Historical Society (N&DHS)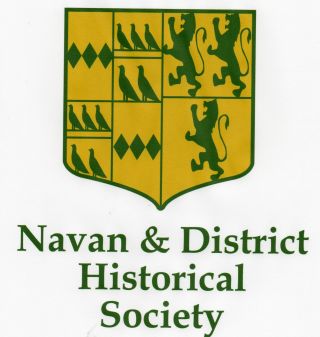 Founded in 2007 our main aim is to foster an interest in the local history of our area.
(you can see a more formal declaration of our aims in our Constitution under the
"

About Us

" tab.)
We hold meetings and excursions throughout the year, keeping them as informative and informal as we can, and urging our members to participate and enjoy themselves.
If you wish to learn more about us, why don't you

apply to join

us and enjoy meeting with
others  who
Navan - Its People and Its Past
*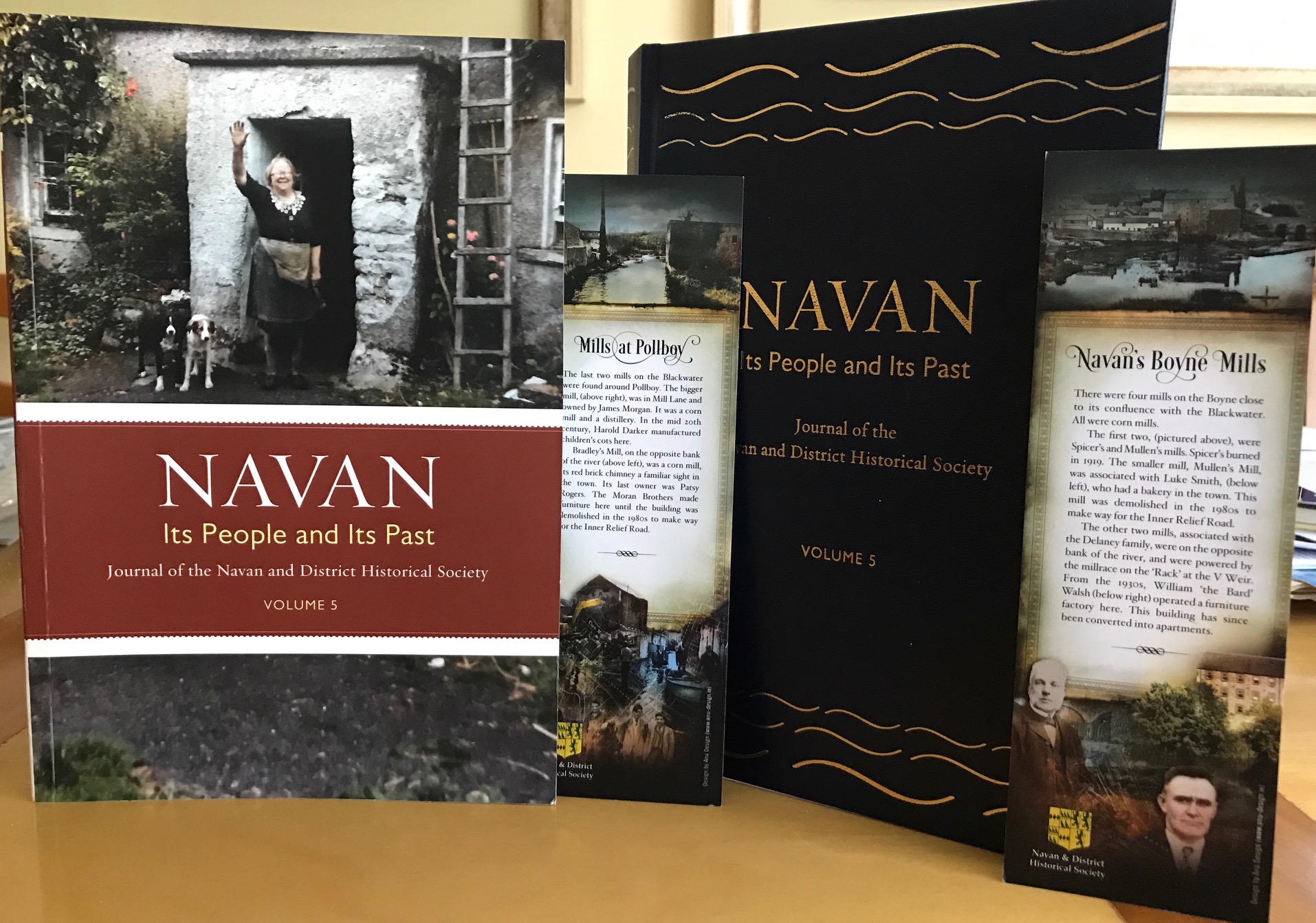 ***
PROGRAMME 2019
*
All events are at 8pm in the Columbanus House Canon Row unless otherwise specified.
Feb 21 The Boyne Valley Orangeman - the Orange Heritage of County Meath
Quincy Dougan
*
March 14 The Irish Language in Co. Meath 1700-1900
Lesa Ní Mhunghaile
This event is in conjunction with Navan Library during Seachtain na Gaeilge.
Note: Venue Navan Library  Time 7.30pm
April 18 The Great Flu pandemic in Navan 1918-19
Peter Connell
*
May 23 The Excavations in Dowth - an up to date analysis
Clíona Ní Lionán
*
THE BIG DIG
from 11am Sat. 17 August
St. Mary's Church grounds.
Children's event. Unearth Viking treasures!
(In association with the Irish School of Archaeology)
This is a free event but booking is essential.
*
Display of photographs compiled by Vincent Mulvany, and a film
from the camera of Cormac Murray  (c.1940s)
on
St. Finian's Study Hall /Old St. Pats
Navan Library from 3pm Tuesday 20 and Thursday 22 August.
If possible this event will include a visit to this listed building, often known as Power's Duck Egg (St. Finian's Study Hall / Old St.Pats)
*
Sept. 19 The Re-Arrest of James Quigley
Seán Condon
Oct. 17 The Gordon Murders
John F. Cogan
*
Nov. 21 Navan's Medieval Walls
Clare Ryan
16 January  2020 12th AGM
**
Navan - Its People and Its Past

vol. 5

(2019)  is in the shops now.
If you are interested in buying any of our publications you will find them in
Tierneys of Trimgate St., Jimmy Reilly Brews Hill and the Parish Bookshop in St. Mary's,
or if you have a PayPal option contact us at history@navanhistory.ie
***
St. Mary's Church of Ireland celebrates its bi-centennial last year. The church is a treasure trove of history and is part of our rich local heritage. Bob Dier's book to mark the occasion is a beautiful publication full of colour and interest and a fitting tribute to the church and its history.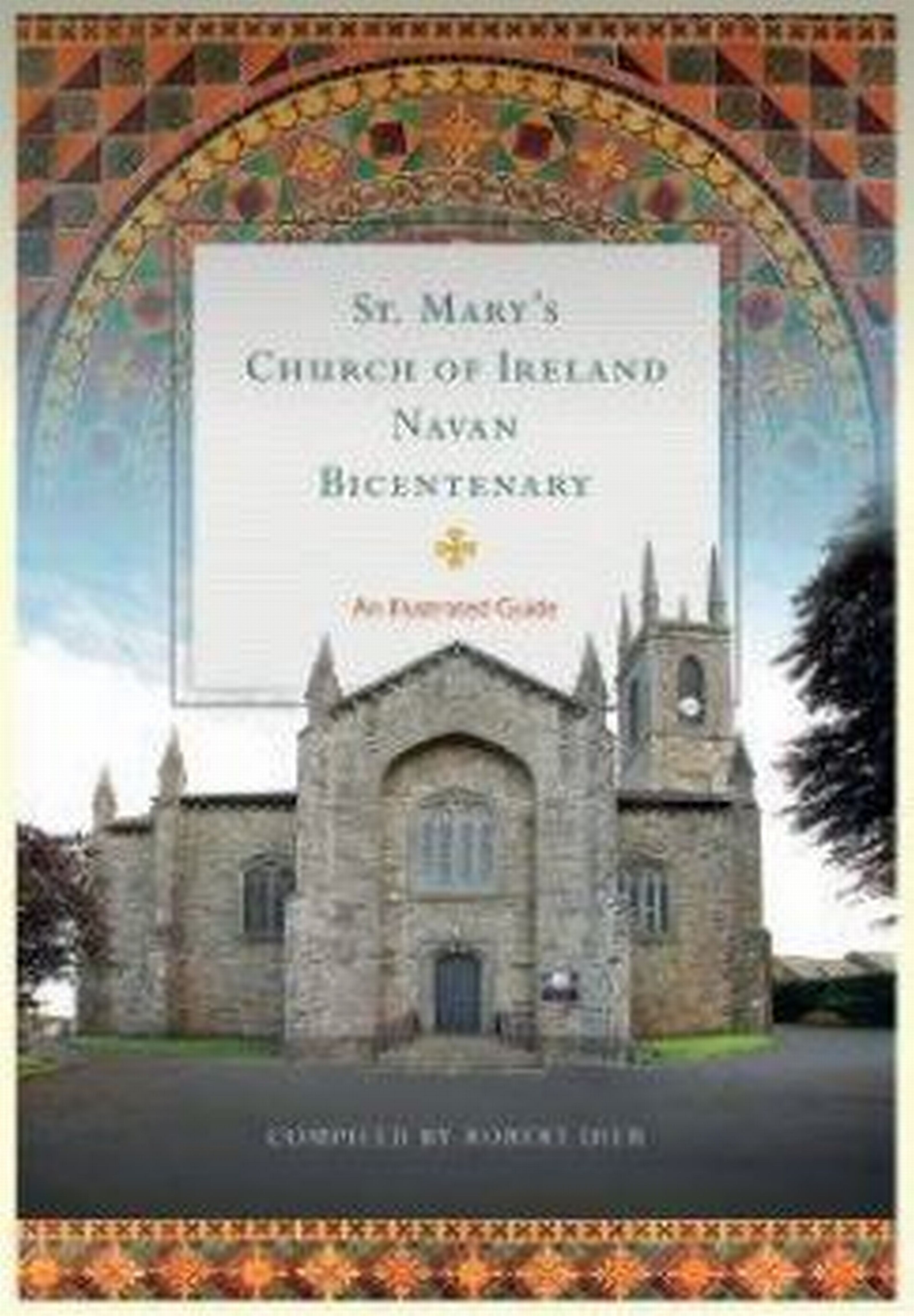 *
They Shall Grow Not Old -
published to accompany the WW1 memorial erected June 2018 outside the old Town Hall, records the 138 men from Navan & District who did not return from the
The book is availble in Tierneys, the Parish Bookshop, McAloons Trimgate St. or contact us at history@navanhistory.ie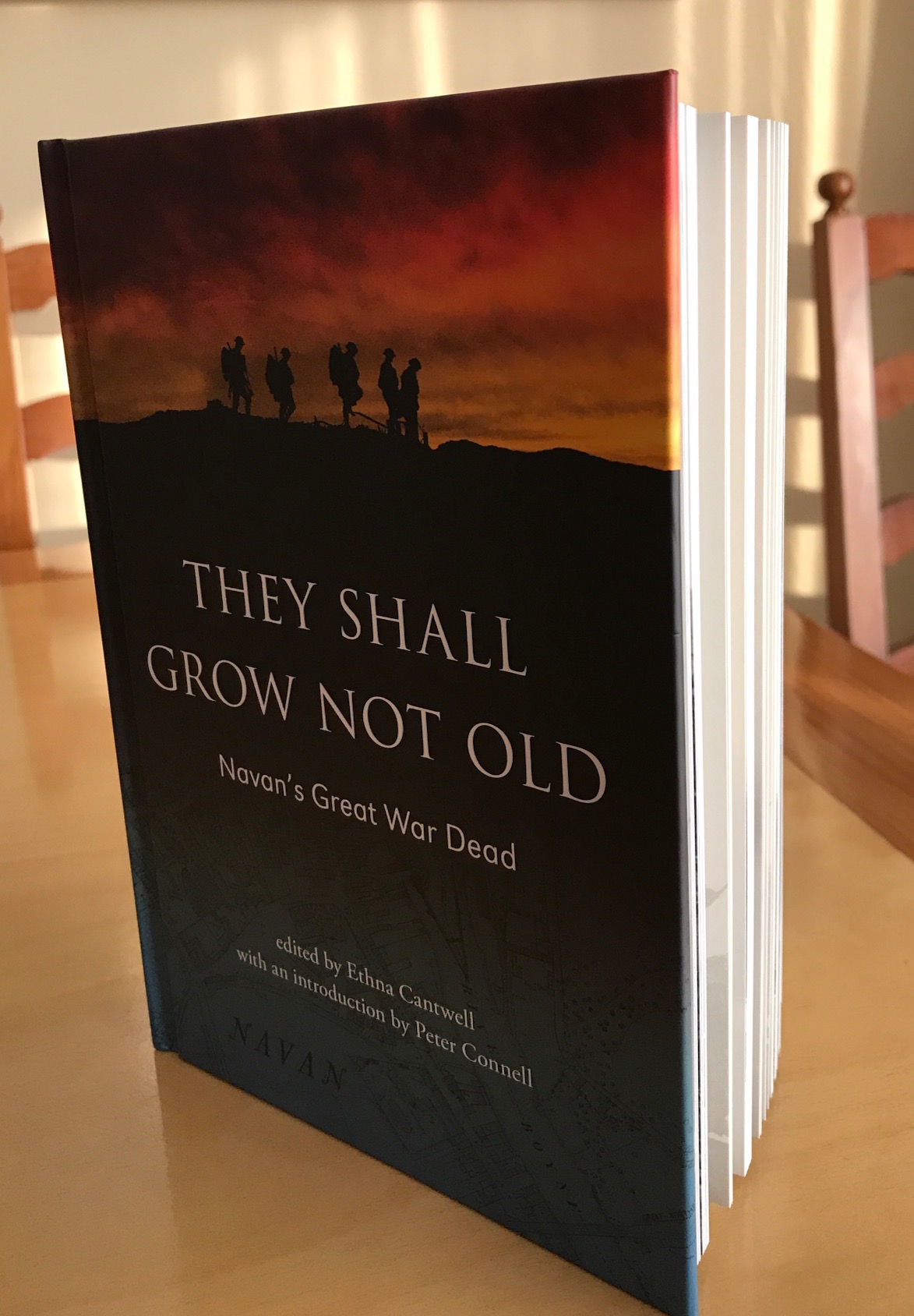 Vol 4 of our Journal Navan - Its People and Its Past is still available €15 paperback and €20 hardback.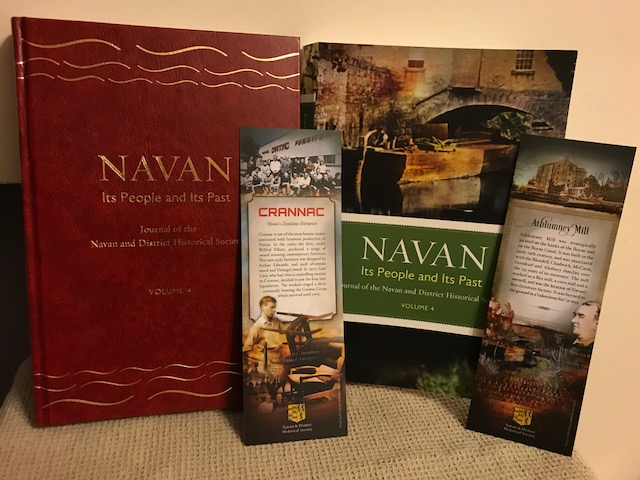 Tierneys also have limited numbers of vol. 3.
If you want to order any of the books shown above you can email us your address at history@navanhistory.ie and pay by PayPal, making payment to history@navanhistory.ie
Both Vol. 1 (published 2011)  and Vol. 2 (published 2013) are both out of print.  Volume 1 has been uploaded to this website.
Click link:
Navan - Its People and Its Past 1
to access it.