Welcome to the website of the
Navan & District Historical Society (N&DHS)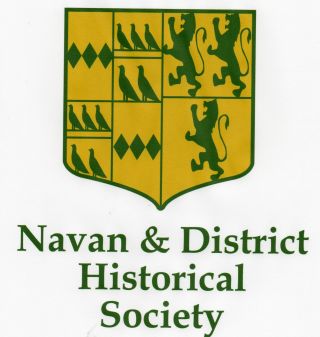 Founded in 2007 our main aim is to foster an interest in the local history of our area.
(you can see a more formal declaration of our aims in our Constitution under the
"

About Us

" tab.)
We hold meetings and excursions throughout the year, keeping them as informative and informal as we can, and urging our members to participate and enjoy themselves.
If you wish to learn more about us, why don't you

apply to join

us and enjoy meeting with
others  who
HERITAGE WEEK 2016
We are creating a Pop Up Museum on Navan's industrial past for Heritage Week 2016.  The museum will be located in the Town Hall and will be open from 22 -27 August from 10.30 -17.00 each day. Entry to the museum is free.
The exhibition will focus on the 3 industries which were integral to the town's development - the mills powered by the Boyne and the Blackwater, the now disappeared furniture industry, with a special emphasis on Crannac, and Navan Carpets.
The N&DHS would like to thank Meath Co.Co. for grant received, and Meath County Library for all its assistance.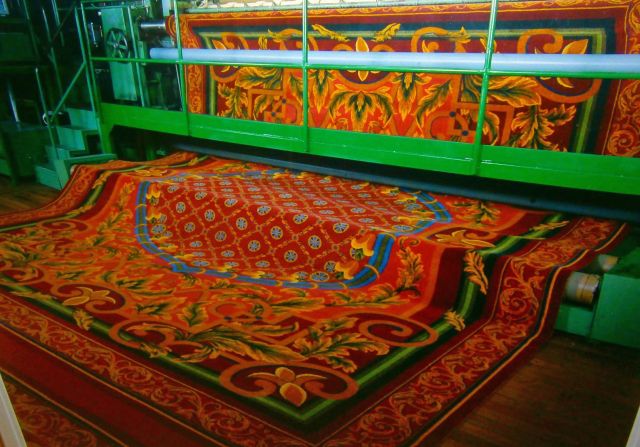 A richly coloured Navan Carpet coming off the loom.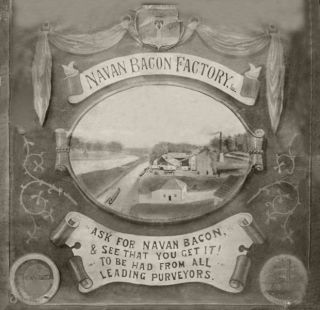 Navan Bacon Factory, started by
James McCann
,  at the 2nd Athlumney Mill on the Boyne.
*****
Copies of our 3rd Journal (published 2015) can be found in Tierneys, Blackbird Books, Easons and the Solstice. Some copies of Navan - Its People and Its Past 2 (published 2013) are still available [Tierneys]. Vol. 1 (published 2011) is out of print, but has been uploaded to this website.
***
All meetings unless otherwise stated, are held at 8pm in the
Columbanus House, Canon Row, Navan
Feb. 11th  ~ Battle of Ashbourne
~ Ashbourne Historical Society
Mar. 3rd.  ~ The Big Irish House and the War of Independence ~ Terence Dooley
Mar. 15th. ~  An evening of Song, History, Music, Story & Poetry in association with  the Navan Shamrock Festival and Navan Singing Circle incorporating an Ecumenical Service of Commemoration of the Easter Rising 1916 ~
Venue St. Mary's Church of Ireland Navan at 8pm . All Welcome
Apr. 14th.  ~ The Fortunes and Possessions of the Great Houses of the Boyne Valley ~ George Williams
May 12th.  ~ Aftermath of the Battle of Ashbourne ~ Vincent Mulvany
June 28th  ~ Annual Outing: Pearse Museum St. Enda's Rathfarnham
Heritage Week:
A 'Pop Up' Museum in the Town Hall, Watergate Street
200 Years of Industry in Navan 1780- 1980 - From Flour to Furnishings
Aspects of Navan's Industrial Heritage -
Monday 22 Aug - Saturday 27 Aug from 10:30am to 17:00 pm daily
15 Sept  - James Quigley, Navan's Doubtful Volunteer ~ Seán Condon
13 Oct. - Zeal and Patriotism -Meathmen in the British Service and the
Battle of Tara 1798 ~ Ciárán McDonnell
10 Nov.  -  9th. AGM followed by Exhibition of Old Photos ~ Vincent Mulvany
*****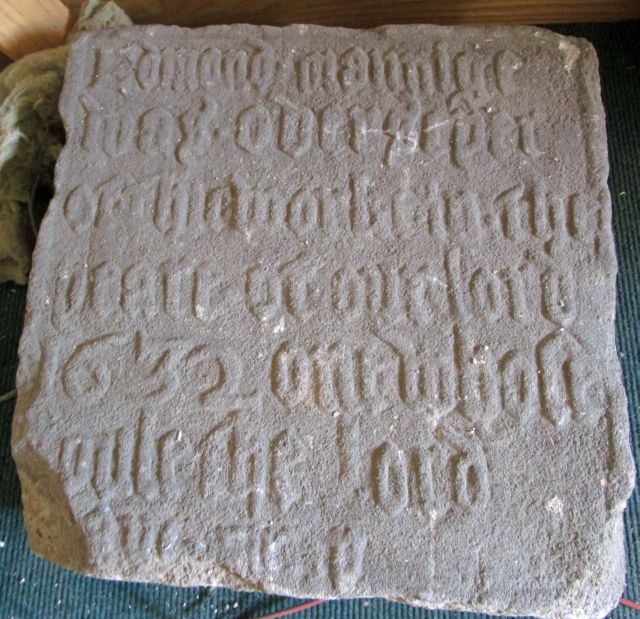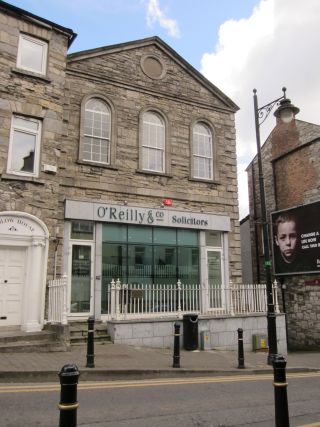 Above left is the 2nd oldest inscribed stone in Navan. I
was in the Tholsel (Toll House) or
House at the top of Ludlow St. "a low mean building" which was
The plaque says "Edward Mannige was overseer of this work in the year of Our Lord 1632. On whose soul the Lord have mercy." The Tholsel was the centre of the town's trade. The old Courthouse later stood on this site.(above right, photographed 2012).
The building is now occupied by "Boyne Dental" and the plaque is on display at the reception area.
Newsflash!
Wednesday 8th July 2015
Roman Catholic Parish microfilms held to the National Library are now available online.
This is a free service.
http://registers.nli.ie
*****************************************
Also: Meath Fieldnames -the interactive mapping system linked to this project, showing the field names gathered, is up and running and well worth checking out. So many fields have the family names associated with them. It is a great resource. Check it out here: