Welcome to the website of the
Navan & District Historical Society (N&DHS)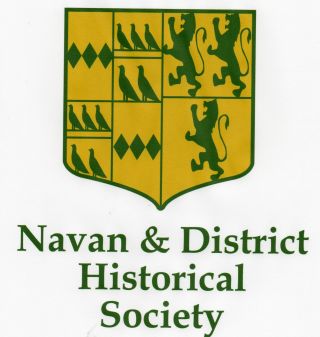 Founded in 2007 our main aim is to foster an interest in the local history of our area.
(you can see a more formal declaration of our aims in our Constitution under the
"

About Us

"
tab.
)
We hold meetings and excursions throughout the year, keeping them as informative and informal as we can, and urging our members to participate and enjoy themselves.
If you wish to learn more about us, why don't you apply to join us and enjoy meeting with
others who share your interest.
*******
*******

Programme of Events
All meetings are held in Columbanus Hall, Canon Row, Navan at 8pm unless otherwise stated.
Thursday 17 Nov 2022 ~ Due to a bereavement on the committee of the society the talk arranged for this date has been cancelled.